Ireland has an abundance of sought-after products, services and talent that are not only attractive to the Irish market but also to markets across the world.
But how can Irish SMEs gain traction in these international markets?  Where are the most lucrative markets?  Does your value proposition work in domestic and international markets and how can offerings be adapted to suit these markets?  How can effective partnerships be formed and contracts put in place to commence trading?
Seamus Murphy and Kilian Duignan, Directors, are experts in maximising sales through exports and will help you find the answers to these questions.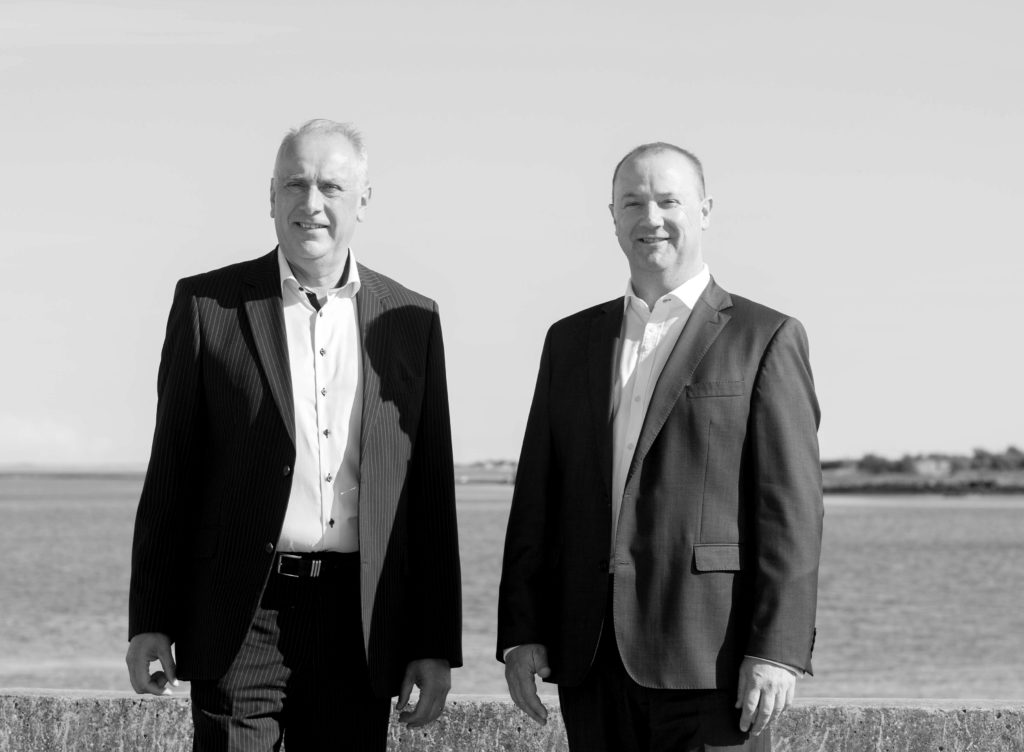 Seamus and Kilian founded Gateway after many years of working together within the SME sector.  Their shared aptitude for helping SMEs to increase their revenue through exports quickly became obvious.  They soon established firm links and relationships with export professionals across many countries.  Therefore, their network developed and rapidly gained impetus.  Seamus and Kilian began to gain notoriety because of successfully helping SMEs to diversify into new markets.  It became apparent that in a time of uncertainty in British and US economies, there was more demand than ever from Irish SMEs for trusted, sound internationalisation advice.  Hence, Gateway was established.
Kilian Duignan (CDipAF ACCA)
Kilian is an experienced Management Consultant and has worked closely with many and varied businesses at differing stages of development to implement strategic growth.  He has acquired a significant understanding of the challenges that face SMEs and hence has gained a real insight into the specific needs required to overcome these challenges.
He holds an ACCA Certified Diploma in Accountancy and Finance, a Professional Certificate in Marketing from the Marketing Institute of Ireland and a Mechanical Engineering Qualification from DIT.
Seamus describes Kilian as "not only having a natural empathy and understanding of business issues but almost a sixth sense in his ability to anticipate issues.  This, coupled with a practical, no-nonsense approach to problem-solving ideally places him to advise SMEs seeking to diversify into new markets."
Seamus Murphy (BA Gen. Mgt. and Post-Grad Dip International Selling)
Seamus brings a wealth of expertise to Gateway, having held senior management positions in Ireland and the UK for 25 years.  As Managing Director and Commercial Director for mechanical services companies, and with experience in logistics and distribution for FMCGs, he has gained an acumen and comprehension for business management that only comes from experience.
He holds a Bachelor of Arts in General Management and he has completed a Post-Graduate Diploma in International Selling through DIT.
Kilian says "Seamus is intrinsically equipped with congeniality and inherent communication skills.  We worked together many years ago and it was always Seamus that people went to for business direction and advice.  These factors along with his experience, business intelligence and perseverance make him perfectly suited to the role he is in today."
Kilian and Seamus trust each other implicitly and it is this trust that forms the cornerstone of their business.  Gaining the trust of their clients is paramount to the success of their international sales development.
Opportunities for Funding
In collaborating with Gateway to grow your business by entering new markets, you may be entitled to funding from various Government support agencies.  Gateway are:
Approved Providers for Intertrade Ireland Brexit Voucher Scheme
Enterprise Ireland Business Growth Advisors
IDA Sales and Marketing Advisors